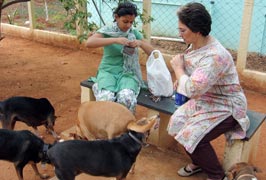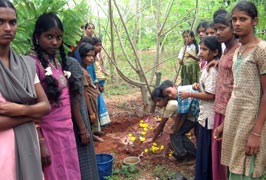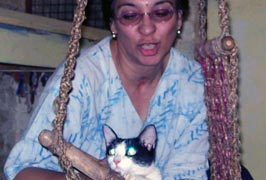 Preface:
Our mother late Mrs. Vijayalakshmi wish and on the basis of several other factors, we started an archive for cats (Date: 19.9.2004) and before that dogs archive was also started.
This created awareness among children, about pet animals.
The children love the pet animals and take a good care of them.
Helping hands:
Mrs. Viji and with help of many kind person she maintained the shelter for animals in a best way.
26.07.2007, after Mrs. Viji's demise, Chennai Cattitude Trustee Mrs. Devika took the help from her friends in maintaining the pet animals.
In addition to that, the people around Parasparam, give the Ration rice, milk and provisions.