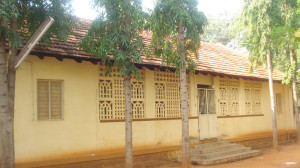 This is the first building constructed by Parasparam as hostel,after that many was constructed. But now, this building is the place where the children live.
This building consist of a Veranda, Computer room, Hall, Dressing room, Dining Hall, Teachers room, kitchen, Store room, Outside Veranda and 5 bathroom and toilet. It consists of all convenience.
The build in area of this building is 3,205 sq.ft.